Lumina University: A New Era in Global Digital Education
Lumina University, an innovative digital education platform, has officially launched and is accessible to learners globally. This comes as a significant milestone in Lumina's mission to revolutionize education and establish a technologically advanced society.
Lumina: A City-State of the Future
Located in the Auckland Islands, off the coast of New Zealand, Lumina is a planned city-state that aims to foster a modern, technologically driven society. With a population of 2,500, Lumina operates under the principles of direct democracy, individual freedom, and collectivism. The city-state boasts a mixed economy, fueled by both private and public sectors, contributing to its growth and development.
For more information on Lumina, visit lumina.earth.
A Fresh Approach to Learning
Lumina University is bringing a fresh wave of change in the learning landscape by utilizing:
Gamified Learning: Making the learning process fun and engaging.

Peer-to-Peer Education: Encouraging collaborative learning and knowledge sharing.

Practical Experimentation: Emphasizing hands-on experience.

Student-Driven Learning: Fostering an environment where students have control over their learning journey.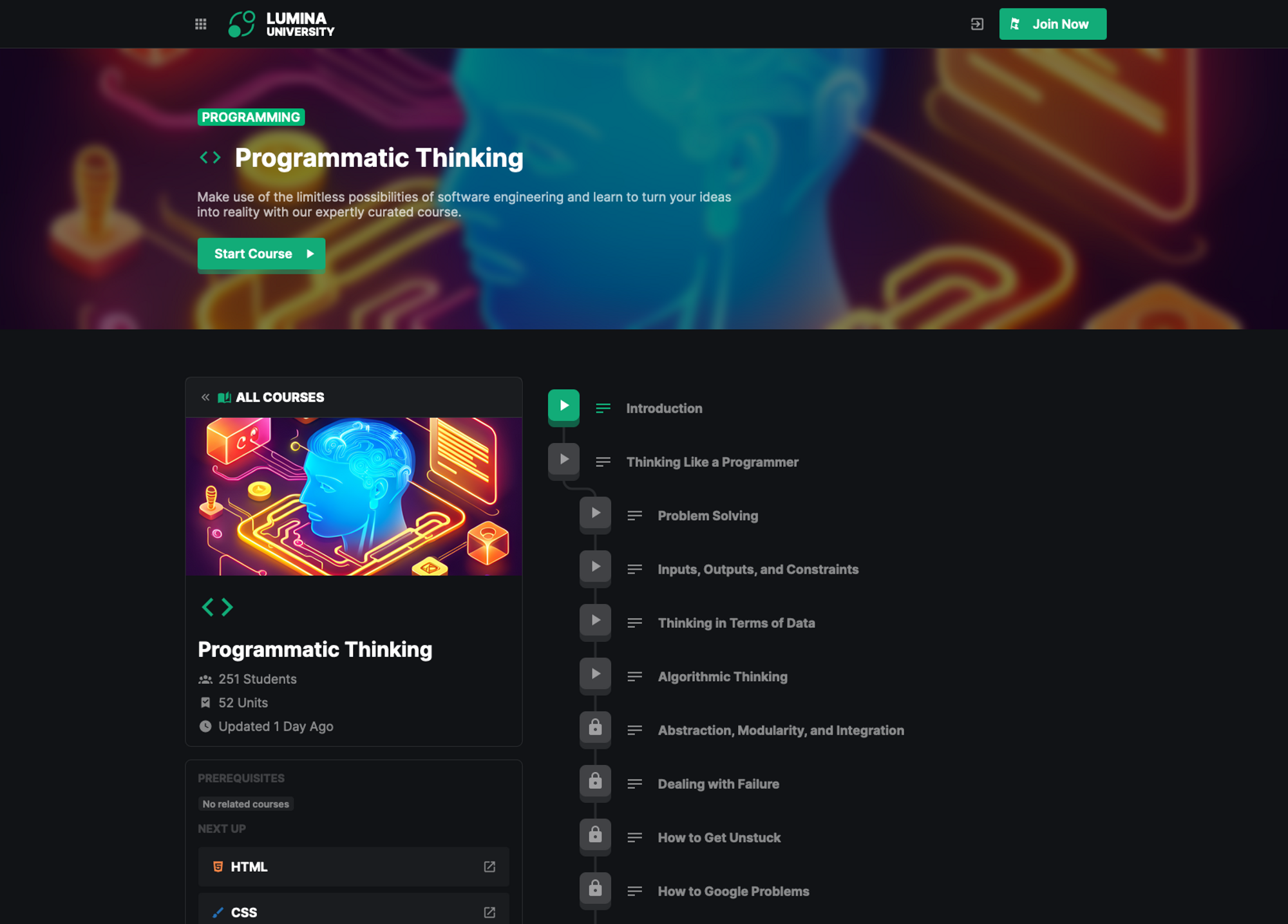 Course Offerings and Learning Features
The university offers a wide variety of courses across numerous fields of study. Lumina University aims to provide a comprehensive learning experience, incorporating:
Self-Paced Learning: Catering to individual learning speeds and styles.

Supportive Community: Providing a network of peers and mentors for collaboration and guidance.

Milestone Achievements: Celebrating and acknowledging student progress.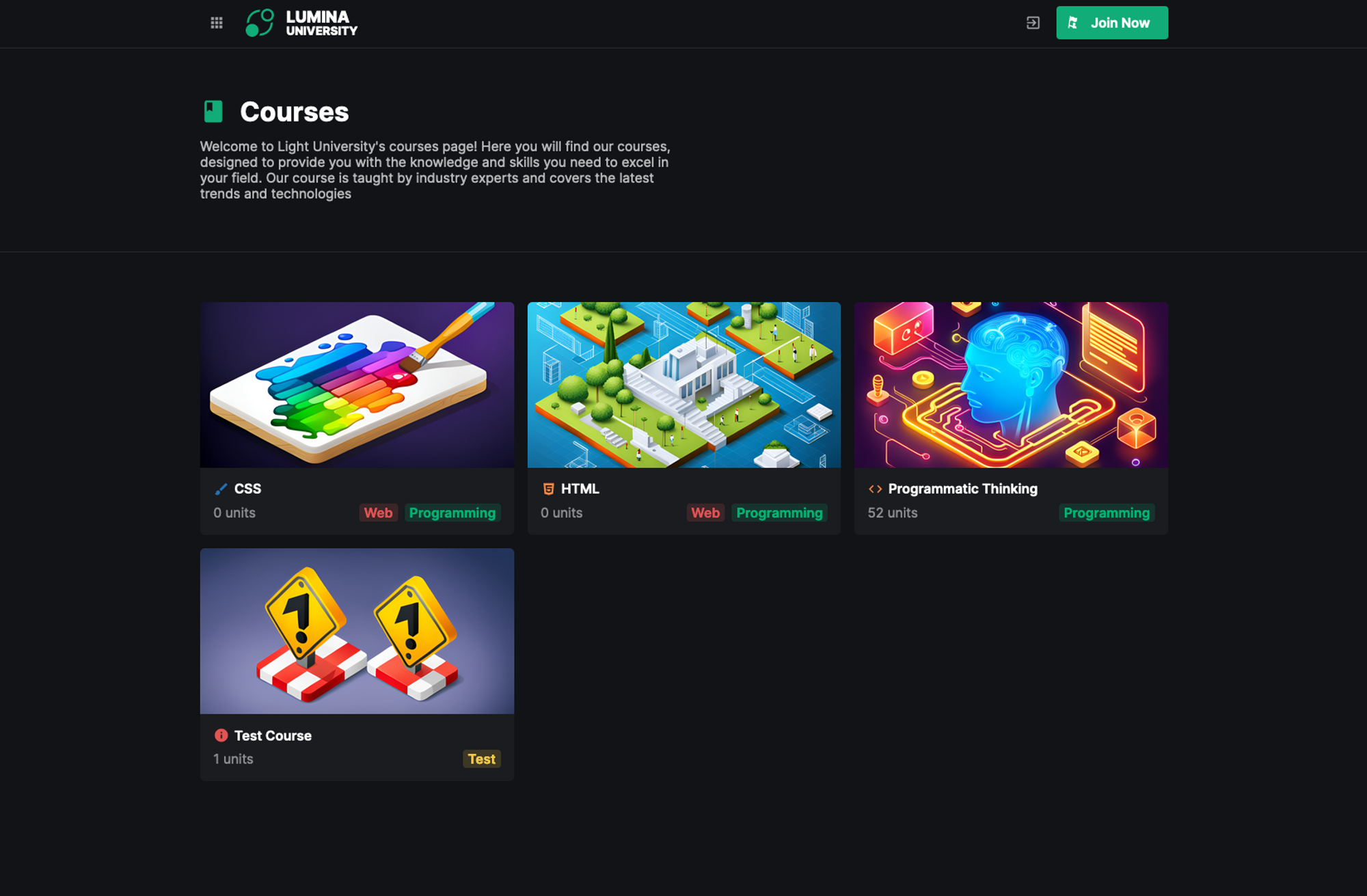 Aligning Education with Direct Democracy
The advent of Lumina University strengthens Lumina's vision of a city-state grounded in direct democracy principles, wherein residents actively participate in decision-making. This digital education platform is expected to play a pivotal role in shaping Lumina's future, turning citizens into innovators, leaders, and problem solvers, thereby nurturing a dynamic society.
To explore Lumina University, visit the official website at luminauniversity.earth.